e-Governance – Indirect / Direct Tax
The technologies touch on every step of the end-to-end business process. As digital technology is embraced across the economy, the need for online governance services seems inevitable in the future. Also, Taxation is an important aspect of doing business in today's globalised world and Alankit offers professional taxation services across all tax disciplines in the changing tax regulatory and increasing tax compliances. As a leading player in the e-governance sector, the Company provides state-of-the-art and utmost feasible solutions to individuals and other entities.
With incessant endeavors to reach out to the masses with a high level of credibility and accountability established in services, Alankit has marked an innate presence in the market. It is successfully moving forward on the path of implementing a new paradigm of e-Governance and extrapolating the best practices. The company believes that quality & excellence are the buzzwords today and ensures that these are delivered consistently. It has enhanced its proven track record in the e-Governance sector through the successful completion of several pioneering & laudable projects.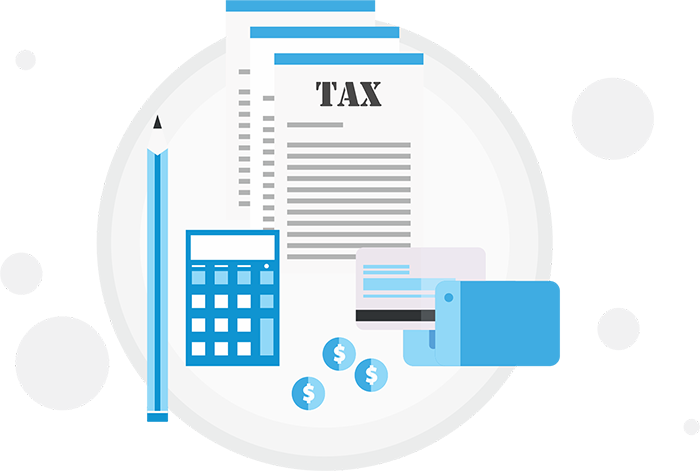 GST Suvidha Provider (GSP) by GSTN
As a premier integrated service provider, Alankit is known for its innovative solutions in the GST sector based on a robust countrywide network. It offers superior GST services for Application Service Provider (ASPs) such as managing the high availability of the API gateway, GSTN failure handling, enriched APIs and callbacks with the Platinum gateway, GST Registrations, and consultancy services. To ensure ease of doing business and transparency, Alankit has been working relentlessly for the smooth implementation of the GST regime across all business genres throughout India. With the aim of spreading awareness and getting business entities on-board with GST for increased compliance, the company launched its three GST solutions through mobile and web-based interfaces listed below:

600+
GST Suvidha Kendra

ITR Services to
300+ Corporate and Individuals
Secure and Integrated cloud-based compliance software, GST Muneemji is a SAAS based software adept at performing a host of functions like return filing, user management, reconciliation, dashboard & reporting, etc.
A cost-effective web application, e-Raahi helps to create e-way bills. e-Raahi executes important functions such as e-way bill creation, accurate calculation of taxes. It simplifies the business process and ensures smooth business operations for its clients.
e-Invoicing or electronic invoicing is a system to generate an electronic document comprising transaction details between a buyer and a seller. At Alankit, we use our in-built software with an objective to simplify our customers' processes through Artificial Intelligence and automated data integration in their business systems.
Having extensive industry exposure of more than a decade, Alankit delivers PAN Card services through digital channels. The Company helps reduce the complexities of operations for the Government by offering services such as acceptance of Fresh PAN Application, acceptance of change or corrections in PAN particulars application along with services for instant PAN cost-effectively and conveniently on Pan India level.

6000+
PAN Centers

93 Million
PAN Applications Processed
In an endeavor to ensure seamless traffic and prevent congestion at toll plazas in the subsequent years, National Highways Authority of India (NHAI) has introduced cashless, electronic processes and entire interoperability through FASTag. Alankit has tied up with IDFC Bank, Kotak Mahindra Bank, and Axis Bank for its FASTag program which is a part of National Electronic Toll Collection (NETC) initiative rolled out by NPCI. Our team of experienced professionals facilitates easy issuance of FASTag easy issuance of the tags and convenience of cashless payments from the account linked to the issued tag. With our in-house robust infrastructure, Alankit's expertise simplifies your travel by serving as a single-window system through hassle-free FASTag services.

Serving 250+
Loactions PAN India

Tie up with leading banks
National Helpline for Senior Citizens (NHSC)
The Government of India in the Ministry of Social Justice & Empowerment along with 06 (Six) State Governments have decided to start a National Helpline for Senior Citizens (NHSC) to expeditiously attend to the complaints and grievances of the elderly. Alankit is actively running a national helpline across 5 States in India offering assistance to elders in need. Several services such as – the rescue of abandoned elders, counselling of those in distress, health care, legal support, information related to services are available and offered via this Helpline. It links elders to various institutions such as old age homes, hospitals, police, government, and non-governmental organizations (NGOs).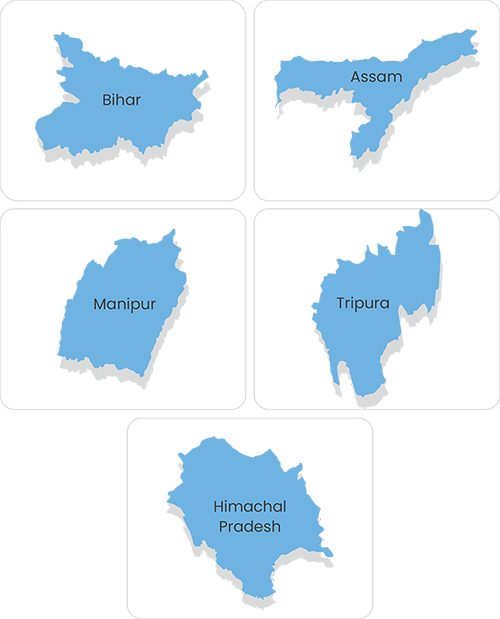 National Helpline For Senior Citizens (NHSC) Active in 5 States